Just because I'm in a maths and stats department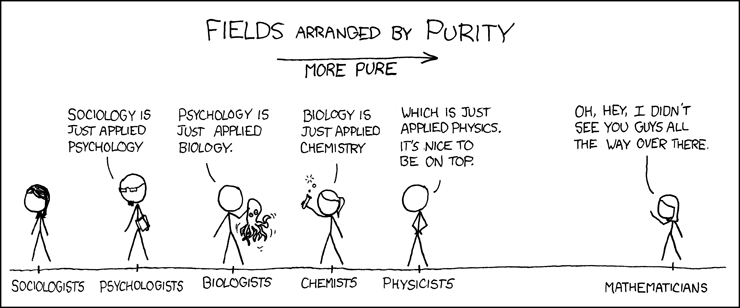 Of course, statistics is a part of all of these subjects, so we get to choose how pure we want to be.
Oh, I should also point out that our department is in a building called Exactum. The physicists are in Physicum (Hey I didn't think up the names), and are most upset at the implication that they are imprecise.
When it gets dull around here, we pop over to have lunch in the meteorologists' building, Dynamicum. Never a dull moment there.