This xkcd comic reminds me of something…: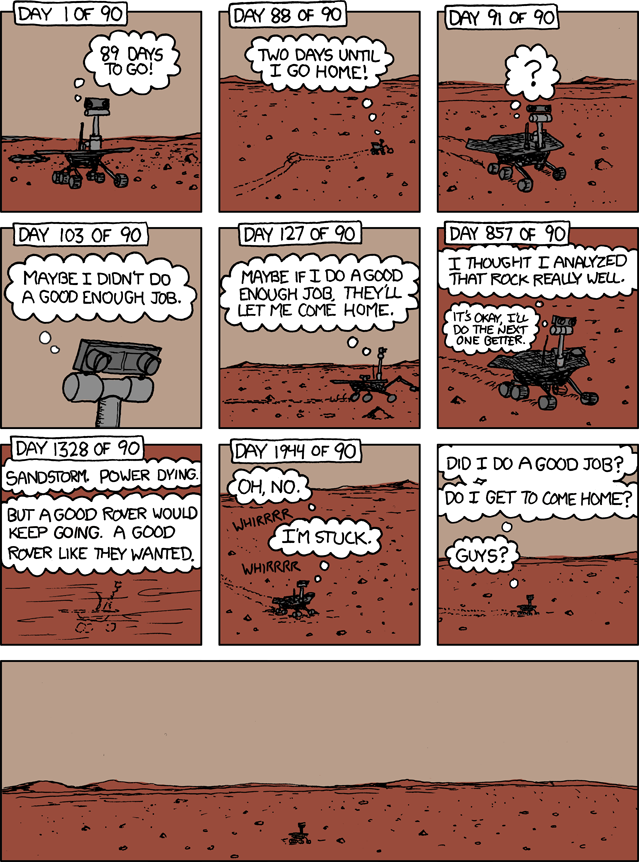 The same will probably be the case for anyone who has been on a long research cruise or field trip, or (in particular) spent time on a research station in the Antarctic.
The situation of the poor little rover reminds me of conversations I've had with my husband on the phone, usually with him in the Antarctic and me holding up the other end (although there were enough occasions where it was the other way around). Except that, in his case, the whole thing usually involved a lot of swearing.
The strange thing is that, even knowing that you would work extremely long hours, there would be lots of frustration, you'd have to put up with plenty of crap, the whole thing may invlove crushing physical labour and require your last bit of mental stamina, you still always want to go back.
We both do.
This post was first published on Nature Network, which has since been discontinued. The post has been moved to SciLogs.