Ice & A Slice. An album of superior rock, prog and boogie that came from a lockdown collaboration with Adrian Thomas of the Voodoo Sheiks. The story behind the album is here, and you can download it from Apple Music.
The Very Best of the D. C. Wilson Band – an album of mainly live music from my beat combo, the most fun, funkiest and definitely the best-dressed blues/soul/funk band in Norfolk. Available now on Apple Music, iTunes, Deezer, Spotify and all the usual digital watering holes.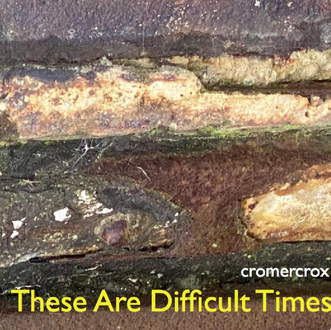 These Are Difficult Times – An album of prog-rock self-indulgence and jazz-inflected noodling, led by a cover of the jazz-rock classic Birdland. Available as six separate tracks on Apple Music, Amazon, Spotify and so on.
Locked Down and Blue – an album of blues, funk and folk songs, a mix of covers and originals, available now from Apple Music and all the usual digital outlets.
Norm: A topical single by the bluestastic Voodoo Sheiks, on which I am proud to have guested on keyboards. Out now.